Email Marketing
Email Marketing
Did you know that less than 96% of visitors aren't ready to buy on their visit to a website?1 With this in mind, it's clear that most websites have a major problem: how do we get that 96% to come back? In addition to a strong retargeting strategy, your website is likely missing a critical component that's crucial for completing the sale. Without it, those 96% of visitors are less likely to ever complete a purchase. An email marketing/nurturing program is often the first step in building a reliable and sustainable source of buyers.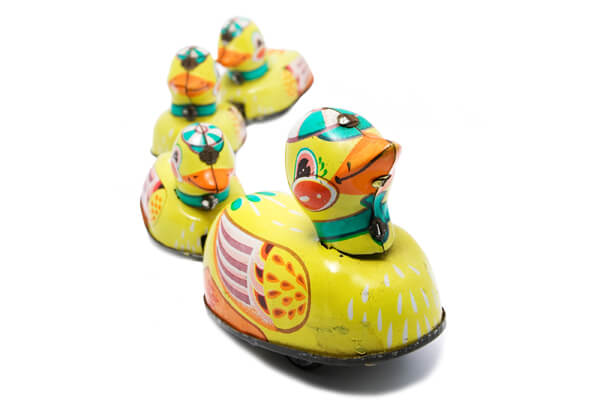 Email Nurturing and Lead Generation
Email nurturing is a multi-step process that involves sending emails to prospects that have opted-in to your marketing funnel. This process usually starts with an exchange of their contact information for a valuable piece of information (e.g. an exclusive Buyer's Guide or industry white paper). At this point, your prospect may know very little or almost nothing about your business… and a prospect that doesn't know, like, and trust your organization isn't likely to buy. However, over the next few days, weeks, months, or even years, you can nurture this relationship through email. Using modern marketing automation software, these messages can be tailored to your prospects' needs. By nurturing these contacts over an extended period of time, you can build the trust and authority that is a pre-requisite for any sale.
Audience Building
Along with a strong Lead Generation strategy, Email Marketing will help your organization grow its audience. A large and engaged audience is key to:
Gathering data and feedback for future products and services
"Seeding" new content for social sharing and pageviews
Launching products or services and
Bringing prospects back to your website for sales
1 source: https://www.marketo.com/ebooks/website-and-seo-for-lead-generation/
See Why Email is Your Best Option
Email remains one of the best performing channels for marketing ROI. If you're interested in what Email Marketing can do for your business, get in touch below.
Contact Us for a Free Email Marketing Consultation
Contact Paragon today for all your internet marketing needs. Whether you're looking for SEO consulting, PPC campaign management, display retargeting, mobile advertising, or reputation management, we can help!