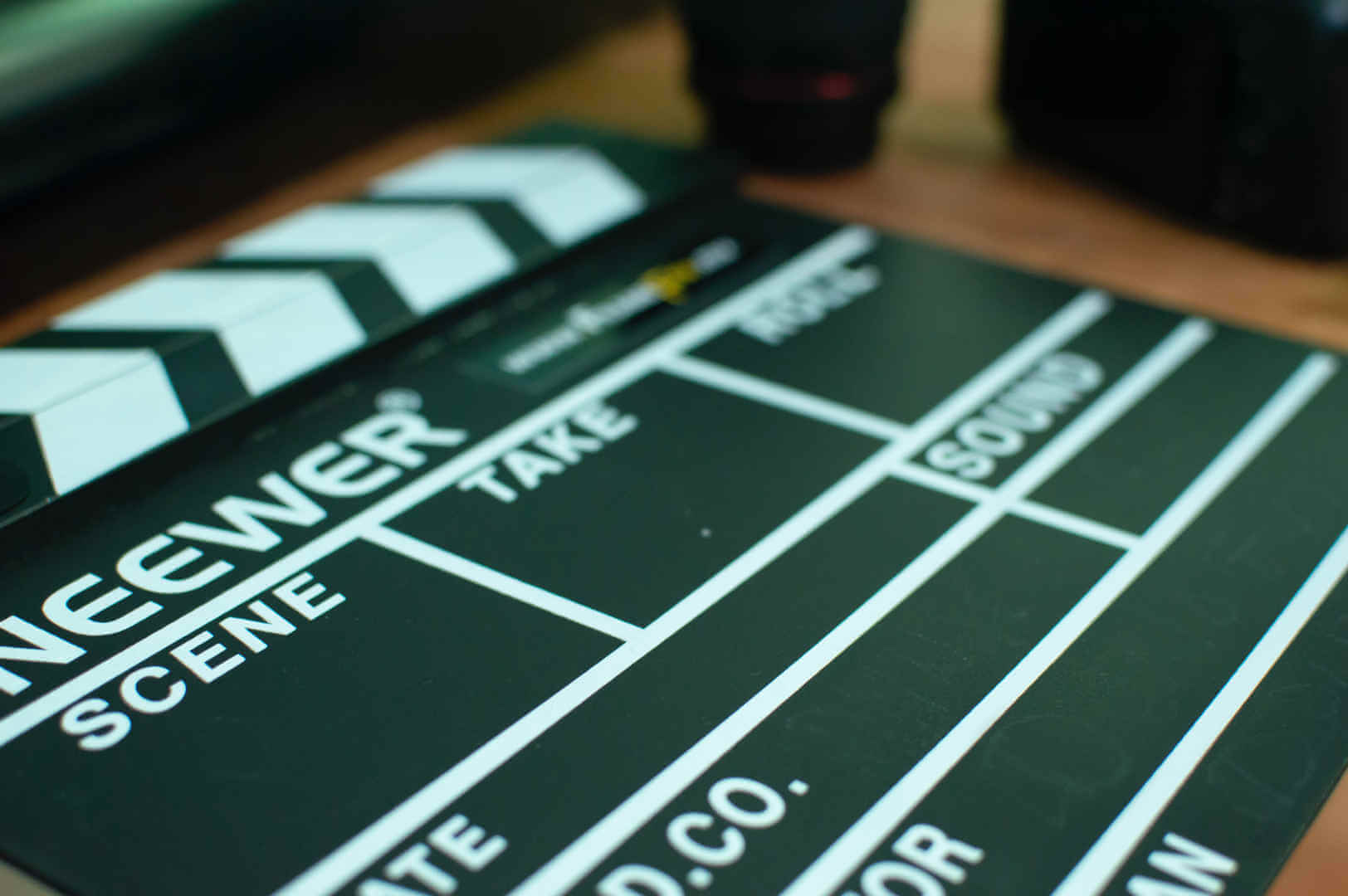 Video advertising has been an effective way to market your business for decades.
From the earliest television commercials, video became an advertising staple, although it was often the domain of companies with larger marketing budgets. These days, video advertising can be done with a much smaller budget and using equipment you may already have.
There are many important considerations for video advertising to ensure your setting appropriate goals and attaining success. We've prepared this marketer's guide to go over the key elements, current platforms, strategies, and metrics to help you get results from video advertising.
---
What is online video advertising?
We distinguish video advertising from general video marketing by defining videos that are created for the sole purpose of advertising on websites or in apps.
If you've viewed a video on your Facebook feed recently, there's a good chance you've experienced the pause in the middle for a video ad. These types of ads have been available for digital marketers for years, however, a continued rise in video consumption make this an area you should be paying attention to and learning more about.
Generally speaking, video advertising is a paid exercise, just like your PPC or Facebook ads. Traditionally, video ads were relegated to the expensive television format, putting them out of reach of many marketing budgets. The growth in online and mobile platforms has made video advertising more accessible, even for smaller budgets.
---
Does video advertising work?
The million-dollar question for any marketer is "will video advertising work for me?" There's a lot of data which demonstrates video is indeed an effective advertising medium, however, the most important piece is that you're creating video content that is relevant to your audience.
The numbers vary slightly depending upon where you look. Here are some figures from a Bitable survey:
68% of marketers say video has a better return on investment than Google ads.
30% of marketers say video is a more important part of their marketing strategy than their website.
49% of marketers say video helps them to engage with their audience.
From the consumer side of things, we wanted to know a bit more about visitor's video watching habits. If you want your video ads to be successful, a large percentage of your target audience needs to actually be watching videos. Here are some data points we found:
People watch an average of 16 hours of online video per week (Wyzowl).
84% of people say they've been convinced to buy a product or service by watching a brand's video (Wyzowl).
YouTube reaches more 18 to 49-year-olds per week than all cable channels combined (Google).
It's too early to definitively interpret the data for 2020 video advertising, but it's worth noting that the pandemic saw more people of all age groups going online. It will also be important to keep an eye on older demographics to determine if there has been a shift in video viewing habits.
Video advertising is a huge opportunity to show up where people are consuming content.
---
Which platforms offer video advertising?
Most of the top social media platforms currently offer some form of video advertising and they differ slightly in terms of formats. Here's a quick rundown:
Facebook and Instagram
Facebook is one of the biggest global advertising platforms. Video content makes up 15% of all content on the platform, and over 4 billion video views are recorded each day for a total of around 100 million hours watched. That's a lot of opportunity to show your ads!
Facebook and Instagram share the same advertising platform. Here are their video options:
Stories ads – Similar to Facebook Stories and can be optimized for vertical videos.
Slideshow ads – Simple video ads where you can turn images and text into a video slideshow.
In-stream ads – Video ads that play in the middle of a video that a viewer is already watching.
Messenger ads – Video ads that take the user directly to Facebook Messenger, so you can talk directly with the customer.
Premium video – Video ads which are paired with the most exclusive content such as Facebook Watch.
Instant experiences – Fast-loading, full-screen mobile ads.
Carousel ads – Incorporate two or more videos, along with photos.
Collection ads – Display a video along with a collection of photos which offer click to buy opportunities.
YouTube
Approximately three-quarters of US adults regularly use YouTube. Globally, it's the second most popular search engine platform and supports a wide variety of video sharing. On the most popular YouTube channels, the average video is 12 minutes long and generates 60,000 views within its first week of being posted.
Video advertising on YouTube is managed through Google's AdSense, and includes the following types:
Masthead ads – Autoplay at the top of YouTube's home feed for up to 30 seconds. These are one of the most expensive options, as they're only available by reservation and have a fixed cost per day.
Bumper ads – Video ads that are six seconds or shorter, and are designed to reach a broad audience. They appear on YouTube and Google video partner channels and use a pay per impression model.
Skippable in-stream ads – Can play at any point before, during, or after the main video content. Users are able to skip the ad after five seconds, and advertisers only pay for views of 30 seconds or more. This is one of the less expensive ways to advertise on YouTube.
Non-skippable in-stream ads – Ads that are 15 seconds or less in length, and users can't skip them. Advertisers pay for them based on target CPM impressions (cost per thousand impressions).
Video discovery ads – Ads that are shown in search results on YouTube. They're considered to be watched any time a user clicks on the thumbnail, and advertisers are charged on a pay per click basis.
Outstream ads – Mobile-only ads that start playing with the sound off. They don't appear on YouTube, and instead are shown on Google video partner's websites and apps. These ads appear in different formats, such as in-stream or in banners, and are another cost-effective option for advertisers.
Twitter
Twitter has 192 million daily active users, with 55 million of those being in the U.S. 63% of its users are in the 35 to 65 age group. It's most popular as an outlet to communicate breaking news, although tweet threads telling interesting or timely stories are also common.
Twitter offers the following types of video ads:
Promoted video – Appear in the user's timeline like a regular tweet, allowing 280 characters of copy with the video.
Amplify pre-roll – Runs prior to popular video content that users are watching. Twitter recommends that videos be 15 seconds or less, but allows a maximum of 2 minutes 20 seconds. Videos longer than 6 seconds enable a "skip" button.
Amplify sponsorship – Video ads that are exclusively paired with producers of premium content.
First view – Give advertisers the opportunity to maximize their reach on Twitter for 24 hours with Twitter's most valuable video impressions.
Promoted live video – This is your opportunity to broadcast live on Twitter. It is one of their more expensive options, and you need to contact them for pricing and availability.
Video advertising offers a huge opportunity to show up where people are consuming content
Click To Tweet
LinkedIn
LinkedIn is one of the smaller social platforms, but has a highly engaged audience. LinkedIn users are 20x more likely to share a video post, and LinkedIn ads offer more than 200 targeting characteristics that marketers can apply to help them maximize audience segmentation.
LinkedIn's video advertising offering is basic – the video ads are sponsored content that show up in the user feed. You can either sponsor video posts or set up a video ad from their campaign manager.
Tiktok
We couldn't create a marketer's guide to video advertising without including one of the newest breakout platforms. Tiktok has been around since 2016, but exploded in growth in 2020. As of January 2021 the platform had 689 million monthly active users worldwide. The demographics on TikTok skew younger – in the U.S., 62% of users are aged between 10 and 29.
Tiktok offers the following for video advertising:
In-feed ads – The standard format for video ads, they autoplay in the user's "for you" feed. They can be up to 60 seconds long, although 15 seconds or less is said to be optimal.
TopView ads – Occupy the prime real estate at the very top of the "for you" feed. This location guarantees a very wide reach and is good for brand awareness, although is one of the more expensive options.
Brand take-over – Full-screen, high impact ads which are the first thing users will see when they open the app. These ads receive exclusive positioning for that day – users won't see any other brand takeover. Ads are three to five seconds in length.
Branded hashtag challenge – This style of advertising is designed to fit with how TikTok users are accustomed to creating content. It encourages audiences to participate in challenges using the branded hashtag.
Branded effects – Involves the creation of shareable branded stickers, filters, and effects that users can include in their own video content.
---
What does it take to make a successful video ad?
Start with a purpose
You should have clear goals when designing your ad, including a definition of who you're hoping will see the ad and take action. In general, there should be one specific call to action for viewers. Some examples of clear goals include:
Sign up for a demo
Make a purchase
Contact your business
General brand recognition
Share your video
Defining your goal helps you narrow down the type of video you want to make and where it will be shown. For example, if you're going for a 15-second skippable video, that might not be sufficient for someone to decide to make a purchase depending upon what you sell.
Determine your budget
Regardless of your budget, producing a high-quality video is critical to its success. That doesn't necessarily mean you need to hire a production company or purchase expensive equipment, but there are some minimum requirements for making effective videos. You can find a number of tutorials online, such as this one from AppSumo.
Many companies have successfully used mobile phone video as long as the correct lighting and sound conditions are present. You should try to avoid distracting background noises, wobbly filming, and poor lighting. A basic setup should include some kind of tripod to help with stability.
Another factor to consider is how much you're planning to spend on the promotion of your video. It wouldn't make sense to splurge on a super-professional and creative video ad through a production company if you are not planning to promote it with a significant advertising budget.
Nail the first few seconds
Several of the platforms that offer video advertising recommend that you keep your video to 15 seconds or less, and there's a good reason for that – most viewers simply don't have longer attention spans. In fact, data from Google shows that on average internet users spend fewer than 10 seconds viewing a piece of content.
Many platforms allow skipping immediately or after just a few seconds. You need an attention-grabbing opening such as a statement or visual that acts quickly to engage the viewer. It's also important to note that you can't neglect the visual elements in those first few seconds, as many video ads start out muted.
If your video isn't getting the number of expected views, revisit your first five seconds. What can you change to make it more appealing?
Hone your targeting strategies
Somewhat unsurprisingly, 56% of respondents in an IAB study stated that they prefer ads related to the content they're watching. You'll have more success with your video ads if they're highly relevant to the audience.
For example, if someone is looking up a Photoshop how-to video on YouTube, a logical ad might be for a business that sells Photoshop presets. Most advertising platforms allow you to narrow down who your ad should be presented to.
An important point to note is that you should keep an eye on your ad targeting and tweak it where necessary. It's often a learning process at first as you work to find the right combination of targeting criteria.
Have a good plan
There are many elements involved in creating a good plan for a video. These include writing a script, planning out the various shots, filming, and editing in post-production. One technique that can help is storyboarding. Used by the film industry for years, this process involves depicting the scenes for your script in sequential order on boards. Below is an example of one of George Lucas' storyboards for Star Wars: A New Hope.
Your plan should also account for any scheduling considerations if you're using actors or require certain people to be present. Time of day may also be important, particularly if you're shooting outside. You'll want to consider light source and direction, and background elements.
You'll also want to consider the order of filming, especially if your video involves different people and locations. When using actors, it's common to shoot out of order so that you can group their scenes together.
Edit for viewability
Successful editing is a critical part of the whole exercise. If you're completing in-house, there are some great programs that can help, such as Adobe Premiere Pro or Sony Vegas Studio. Be sure to consider the visual features such as color grading presets, exposure, and fill levels, which help keep the look of your footage consistent.
Editing should also include optimizing dialogue speed. If sections of dialogue take too long, you'll lose viewers. Making cuts between lines of dialogue helps speed it up.
It can be difficult to decide what to cut and what to leave in, but as we've shared, a key area to focus on are those first five seconds. Make sure it's punchy and attention-getting enough to entice people to want to continue watching.
---
What metrics are applicable to video ads?
Another vital part to successfully mastering video advertising is to monitor and measure the results of your ads. Get to know your key statistics so that you can measure the relative results of one ad against another, or one version of an ad against an edited version.
Some key data points to monitor include:
Completion rate
Completion rate is measured as a percentage of the total number of times your ad was played to the end, out of the total number of times it was viewed. This is a good indication of how engaging your ad is and whether it's reaching the right audience. You can have an engaging ad that won't deliver results if you put it in front of the wrong viewers.
As a general rule, most marketers strive for a completion rate between 30% to 50%.
Viewability
This metric tracks the number of impressions that users can see, as not all impressions are necessarily visible. A viewability rate of somewhere around 60% to 70% is said to be good because it ensures your ad is being seen, while avoiding false data from bots.
Costs
Depending on the type of ad you are running, your costs will be broken down differently. Two common measures are CPCV (Cost Per Completed View) and CPM (Cost Per 1000 Impressions).
Cost data by itself isn't especially useful, however it becomes more important when you view it alongside goal actions taken. This allows you to dig further into your data and determine more useful information such as the cost per lead.
Conversions or goals
This is a must-measure! Out of all the ad impressions or completed views of your video ad, how many took the desired action you defined for the ad?
Engagement
Engagement in video is generally measured as the percentage of the video that each viewer watched, and it's particularly useful when you look for trends. For example, you can graph the viewership of your ad and look for any areas where people commonly drop off. It can give you clues as to where you may need to improve.
---
Final thoughts
Video advertising has gained popularity and is available to more businesses than ever today. You can choose your platform and targeting options according to the audience you need to reach, and in many cases can achieve good results with a modest budget.
Be sure to learn the ins and outs of your chosen platforms as best you can. Each operates slightly differently, using distinct platform-specific metrics, and it's important to optimize for each platform.
Lastly, remember to create content that's relevant to your customers and includes a single, measurable call-to-action. Reviewing platform measurements and conversions will help you define what's working well and what needs tweaking for the future.
If you're needing help or looking for more information about video advertising, feel free to reach out to our team – we're happy to help!