Drupal 8 Gives Scalability to New Business
ODIN Building Automation Systems offers cloud-based system that allows any BACnet enabled HVAC devices to connect to any internet connected device.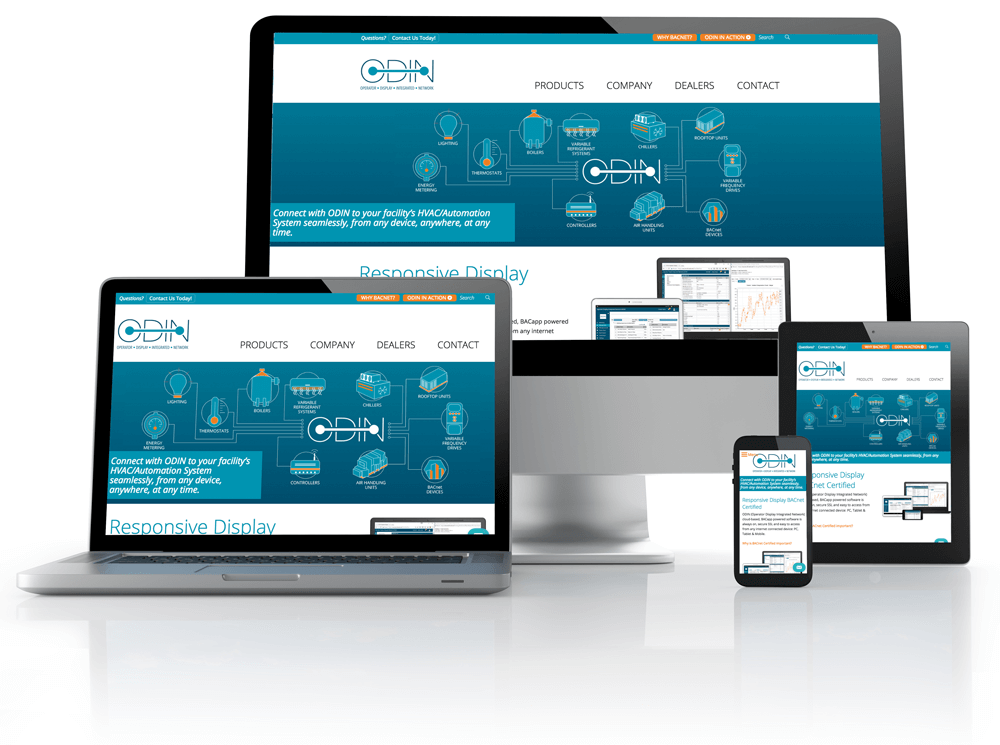 Challenge
ODIN was still testing their product when they first reached out to us. They needed a website that would help them build a dealer network for the sale of their product. Building product knowledge is always job one of a product rollout.
Strategy
This first to the marketplace software needed to well represented on the website. We accentuated the product features, ease of use and customer support to highlight this product with the goal of building a dynamic network of dealers to represent the product.
Results
We began with Drupal 8 as our CMS of choice. This was to ensure future scalability to accommodate future integrations with other systems. We created a brand guide to represent them. When working through the design discovery process it became apparent that a good mix of graphics and wording would be best to ensure full understanding of the product. There is an integration of a CRM for communication with dealers. The end result is an excellent base website from which they can easily grow their new business.