Champlain Valley Educator Development Center
Increasing Access to Quality Professional Learning Courses
https://www.cvedcvt.org/
Champlain Valley Educator Development Center (CVEDC) offers quality professional learning courses to educators and administrators, the instruction that is tied to the Vermont Core Standards.  CVEDC's instructors and presenters share best practices that enhance student learning and performance.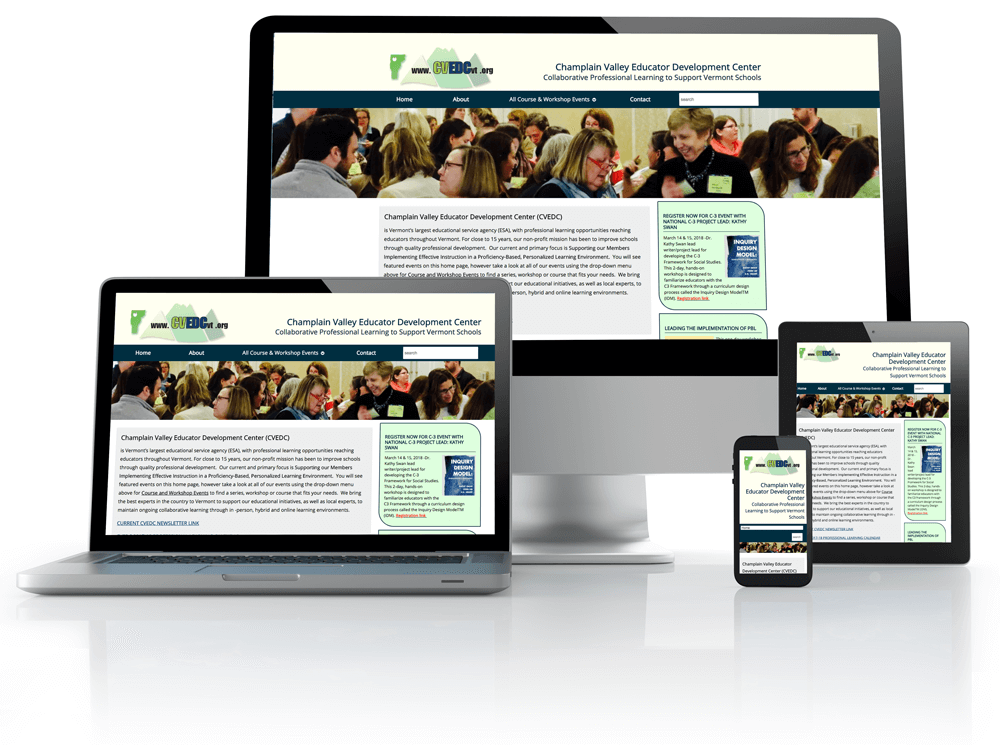 Challenge
CVEDC's site needed upgrading. It used an older version of Joomla and the Center wanted an easy way to show categorized events and streamline registration.
Strategy
We worked closely with the client to understand how they need their events to display as well as their unique needs for registration.
Results
Paragon moved CVEDC's site from Joomla to a WordPress template with customized plugins.
The site's new calendar plugin allows events be be easily tagged and categorized to enhance searching for events by grade level and discipline.  Also, the plugin allows site visitors to view the calendar in different views, from a more traditional calendar format to a visually appealing posterboard setting.
Each event includes a built-in map and easy-to-download course syllabus.  Event registration forms are integrated into CVEDC's contact and email management software, and formatted for both individual and group registration.