4 Things You Should Be Doing If You're Retargeting
Retargeting has become one of the most heavily used techniques in digital marketing, but let's face it, in a lot of cases it is not implemented particularly well. Here at Paragon, we have seen many examples of poor tactics: ads serving too soon and too often, or serving long after their usefulness has passed.
What is retargeting?
Face it; most of your website visitors won't convert on their first visit. The overwhelming majority of visitors leave your website without making a purchase. If only you knew how to bring them back to your site. Retargeting serves display ads to those who've already shown an interest in you. These ads should gently remind potential customers of your great services. Retargeting shouldn't bombard them with repetitive ads on every site they visit; or worse, target customers after they've already converted. There's a fine line between helpful, and hurtful when using retargeted ads.
Retargeting specialists believe that having a user see 7 to 12 of your ads in the course of a 30-day period is ideal, but seeing the same ad every time, or seeing more than that can have a negative effect. – Joanna Lord, Moz  (Retargeting: What It Is & How to Use It)
So today we'd like to suggest four specific ways to utilize retargeting that will be less intrusive to your audience, and more likely to result in success rather than an annoyance.
1. Use a burn pixel
One of the easiest ways to annoy your customers is to keep retargeting them long after they have already purchased from you. Using a burn pixel simply means you create a list of visitors who have completed an action. Once you have identified that a visitor has become a customer, you can change your tactics by declining to show ads to them or perhaps, by altering the ad's message to be more relevant. Create an audience of individuals who have purchased from you, contacted you, started a free trial, or any other conversion point and add them to the blocked list in your abandon-recovery campaigns.
2. Use similar audiences to find more prospects

Now that you are using a burn pixel to create a list of converting visitors… If you are doing this in Google AdWords, and the list is >500 users, you can now run display ads to new potential customers. Google will automatically monitor its display network and build a list of people who exhibit very similar behaviors to your own conversion list. Run some ads to these prospects and widen your reach. Make sure, however, that you use some other targeting techniques like demographics or site topics layered on top to further refine the list.
3. Remarketing Lists for Search Ads (RLSA)
Visitors who come to a website through a search engine are much more likely to revisit the search engine again when they continue their shopping and research. Basic retargeting allows you to promote your business through display ads as these visitors browse the web. Using RLSA through Google AdWords, however, gives you a second chance to reach those visitors who return to a search engine in the future. By adding your lists (built using AdWords tagging, not Google Analytics) within a search campaign you can target your old visitors when they are back on Google searching again.
4. Promoting Special, or Limited Time Events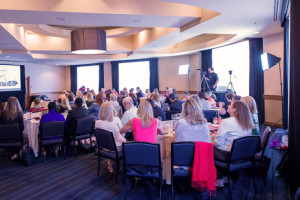 Most of the time we talk about how to segment and limit ads in retargeting, but there is one often overlooked exception: limited time events or promotions. Most marketers recognize the importance of sending out big sales or limited time offers to their entire email database, but then forget to turn it loose to their entire retargeting list. So next time you are having a huge event, send those ads out to anyone who has ever visited your site and re-engage a broader audience with your best offers.
Learn More about Lead Generation and Retargeting:
A Marketer's Guide to Lead Generation