Define Your Buyer's Journey With These Tips & Examples
One of the most important things you'll do as a business is to deeply understand your customer. That includes understanding who they are (customer persona), how they find you (buyer's journey), and what they need from you.
However, the prospect of defining your buyer's journey can be overwhelming. What exactly is a buyer's journey in the first place? How do you accurately predict the journey your buyer will take? How do you lead that buyer to your product or service?
In this buyer's journey example, we'll guide you through the steps it takes to create a rewarding buyer's journey. Let's get started.
What is a Buyer's Journey?
The term "buyer's journey" has become a buzzword. Once you peel back the fancy marketing jargon, the buyer's journey can be defined as:
The path your prospective customer takes from awareness to purchase.
For most businesses, the buyer's journey is only four steps. Sounds simple, right? The hard part is making sure that you connect with the buyer on each of these steps. (Don't worry, it's not too hard, and we'll explain it in detail later on in this guide.)
What are the stages of the buyer's journey?
The path a buyer takes on their journey generally includes these four steps:
Awareness
Interest
Consideration
Decision
We'll dive more into these steps later, but first we need to make sure we know who are ideal customer or buyer is.
Define Your Ideal Buyer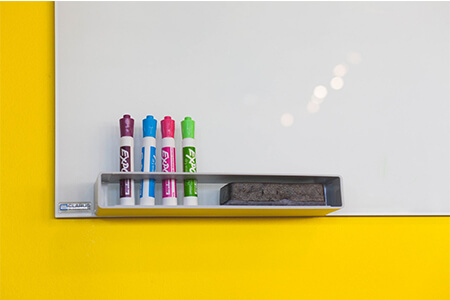 Before defining your buyer's journey, you'll need to define your buyer. Who is your target customer? What is their pain point?
To create a customer persona, consider the following:
Age
Gender
Location
Interests
Family Life
Education Level
Job Title
Income Level
Buying Hesitations
Core Values
Goals During Each Stage of the Journey
If it's difficult for you to define your customer persona, consider reverse engineering the process. Think of your product or service. What do you offer customers? Make a list of the benefits that you provide.
Now, think about who may be looking for the type of product or service that you offer.
For example, let's say you operate a juice bar close to a college campus. While you'll enthusiastically welcome anyone who wants to throw money at you, your target customer is a health-conscious college student. This buyer wants on-demand and healthy food options that don't break the bank (pain point). You offer these students an easy, affordable solution.
What's the Point of Defining Your Ideal Buyer?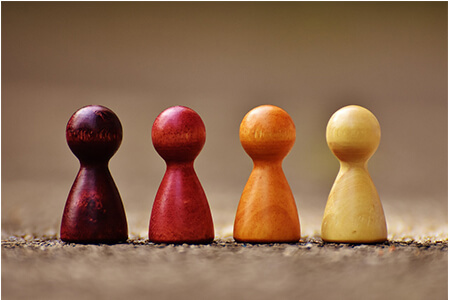 You may be wondering why it's even necessary to define your ideal buyer in the first place. You're not picky where your revenue comes from, so why should you take the extra time to define your ideal client?
In a word: Personalization.
No one wants to be "sold" to indiscriminately. Buyers want to know that your solution is right for their needs. When you blindly sell to everyone, you have to adopt a more generic marketing strategy.
To borrow from the earlier example, you can't target health-conscious college kids with generic marketing. Instead, generic marketing targets anyone who's willing to buy your juice. The danger is that you'll actually miss out on your ideal customer because you're unable to speak directly to them. They don't recognize that your product is the long-awaited solution to their problems because your message is too broad (i.e. "juice for all" vs "affordable, healthy juice for college kids on a budget").
Define Your Buyer's Journey
As we discussed above, most buyers are on a four-step journey. Let's take a closer look at each step that your prospective buyer will take.
Step 1: Awareness
The first step is always awareness.
In the buyer's journey, awareness is two-pronged:
The buyer recognizes that there is a problem.
The buyer discovers your product as the solution to their problem.
During this stage, the buyer experiences a painful symptom that points to a bigger problem. The buyer may not yet know what the problem is, and so he sets off on an Internet search describing the symptoms and getting a diagnosis.
You'll meet the buyer in the top of the funnel with educational content that's geared towards explaining the symptoms and diagnosing the problem.
Types of content to focus on for the awareness stage include:
Step 2: Interest
At this stage, the buyer has begun asking questions and performing preliminary research. Common activities include reading articles and searching on Google to gather more information.
Types of content to focus on for the interest stage include:
Blog Posts
Articles
Guides
eBooks
Videos
Step 3: Consideration
The next stage is perhaps the most critical. At this stage, the buyer already has a diagnosis, and is now exploring their options. How can they best solve their problem? How can you help them solve their problem?
Types of content to focus on for the consideration stage include:
Step 4: Decision
It's decision time. The buyer knows their problem and they're aware of your solution. They're aware of your competitors, too.
At this stage, your buyer is ready to buy, with credit card in hand, but now the question becomes: Are you the right choice? Will you provide the ultimate solution that solves the buyer's problem?
Your goal during the decision stage is to minimize the buyer's hesitations. Start by making a list of the possible reasons why your buyers may say "thanks, but no thanks." This will guide the type of content and offers that you create to convert decision-stage prospects into buyers.
Will they hesitate on price? Offer limited-time discounts.
Are they not sure whether to choose you or your competitor? Create a competitor comparison list to showcase your unique value proposition.
Are they afraid of being scammed? Offer a money back guarantee.
Do they hate the idea of being locked into a contract? Offer a month-to-month option.
Are they unsure that you're the right solution? Offer a case study with clients that match their buyer persona.
Remember that most buyers don't buy based on simple logic. You can't appeal to buyers with "just the facts" because that won't sway them. There should always be an emotional component to your marketing during the decision stage. For example, you can compel your buyer through:
Fear – "I must buy right now to lock in this fantastic, low price!"
Trust – "This company has a solid reputation and provides a satisfaction guarantee."
Belonging – "I respect / admire the people in these testimonials."
Buyers will always justify their buying decision. Your goal in this stage of the journey is to reduce the buyer's resistance to purchase.
The problem is that most brands focus on the awareness stage, but then go silent when it comes to the other three stages of the buyer's journey. However, it's important to note that the buyer can meet you during any stage of their journey, so you've got to be prepared.
Buyer's Journey Examples
Determining your buyer's journey can be difficult. Looking at examples can help you grasp how your buyer will move through the sales funnel. We've created some examples of the buyer's journey, detailing what they are thinking and doing at each stage to help you out.  The buyer's journey examples below should help you picture what your buyer's journey will look like. Let's start by looking at a B2B example.
B2B Buyer's Journey Example: Network Security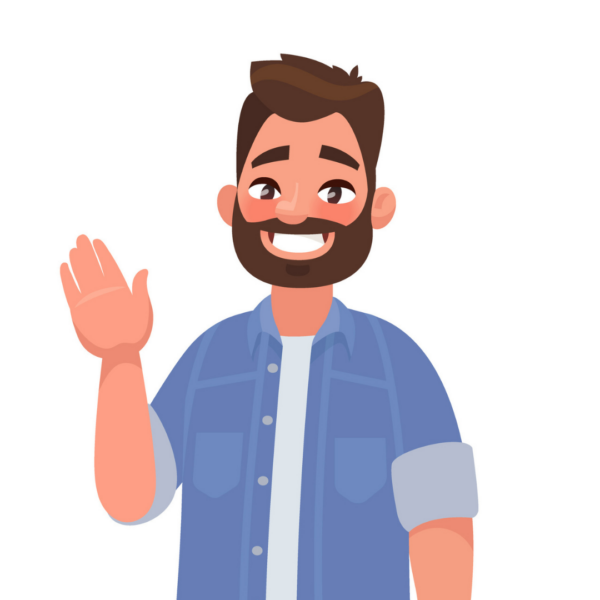 Meet Billy: Billy is a Systems Analyst in the IT department at a local manufacturing company that employs approximately 25 people. His manager has asked him to take on more responsibilities.
Awareness: Billy's company has a network security scare. He begins asking questions and reading more information on the topic.
Interest: He thinks , "do I need to worry" and "is my company secure"? Billy researches network security, downloads whitepapers, and reviews threat reports.
Consideration: Billy decides he and his company need better security. He wonders where the company's weaknesses are and how it can get better protected. He starts to research and seek out options and solutions.
Decision: He questions which solution will work best and how much it will it cost. He knows he will need buy-in from his boss to move forward. Billy compares prices and does a cost-benefit analysis for each solution. He narrows the list of options and gets them ready to present to his boss.
B2C Buyer's Journey Example: Homebuyer
And now, let's take a look at a B2C example featuring Sally, a future homebuyer: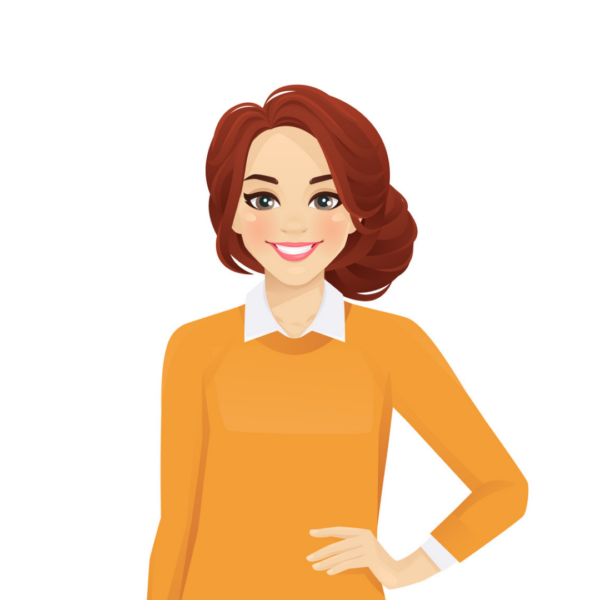 Meet Sally: Sally is a 28 year old business professional who works at a local insurance company. She recently got a promotion, and her income/debt ratio is the best it's ever been.
Awareness: Sally comes to realize that she's tired of paying rent to a landlord, and she wants a backyard. Sally starts talking to friends and family about getting out of her apartment and finding another living arrangement. Additionally, she starts to notice homes that are for sale in her neighborhood.
Interest: She thinks, "can I afford a house" and "how do you buy a house"? She reads articles and searches on Google to gather more information.
Consideration: Sally decides she wants to buy a house. She seeks out a realtor to help her through the buying process, and thinks about how she can afford a house. Sally researches mortgages and begins looking for houses. She starts to define what she wants and needs in a house. She decides on a realtor and what her budget is for the house.
Decision: Sally realizes that she needs a mortgage, and knows her options. Sally compares mortgage rates before making a final decision on a mortgage company.
Next Steps
Want to learn more? We take this topic to the next level with our Marketer's Guide to Identifying Your Buyer's Journey and teach you how to get your messaging right in How to Get Your Messaging Right at Each Stage of the Buyer's Journey. In our Marketer's Guide you'll learn why it's important to understand what your customers need to know during different stages of their buyer's journey. We'll share information and examples about each stage and ultimately help you win more customers.
For more information on creating individual customer personas, read our blog post "How to Create a Customer Persona".
SaveSave