5 MORE Things Keeping You from Being a Social Media Rockstar
Last month we covered a few common mistakes in managing your social media pages in "5 Things Keeping You from Begin a Social Media Rockstar." Let's say you've read the post and are thoroughly convinced that you've mastered 1.) talking to the right crowd, 2.) creating unique content, 3.) listening to your audience, 4.) establishing your brand, and 5.) posting positive and engaging content.
Now what?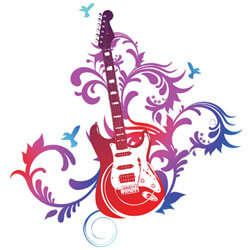 You've got the social media communication thing down. It's time to apply those skills towards a plan of action. This post provides guidance for creating solid, manageable, and measurable strategies for reaching your goals. Here's five more things keeping you from taking your social media presence to the next level:
#6 You're missing a plan.
Part of what makes social media useful and entertaining is that it is current and spontaneous. That being said, not having a plan is a little like hiking in the wilderness without GPS… or even a compass. It's helpful to decide what you want to get out of your time and efforts, establish some goals, and draft a few approaches to help you meet them. Plans are also great when you're coordinating the efforts of more than one profile administer, and can help prevent meltdown in an emergency. If you're not sure where to begin, here are a few things to consider:
Know your objectives. This is where you decide what purpose social media serves your brand. Are you hoping to gain more visibility? Managing the brand's reputation? In any case, defining objectives can help you prioritize your time and resources.
Have direction. Now that you've set your objectives, you can plan your approach. This might include a content posting schedule, planned ad campaigns and promotions, or strategies for expanding into new social media channels. The best approaches are specific, concrete, and measurable.
Prepare for contingencies. Stuff happens. Sometimes your service is temporarily interrupted for reasons beyond your control. Other times you make mistakes. Whatever the problem it's smart to have a plan in place that, like a fire drill, can be practiced ahead of time so that it can run as smoothly as possible in a real emergency. Give yourself options for how to deal with negative feedback, issue formal apologies, retract statements, or suspend action on your social media accounts.
Depending upon the size and nature of your business, you might choose to set your plans formally into policy.
#7 You're not following through.
It's important to remember that online communities, just like regular communities, take time to develop. It's easy to get frustrated when it may take weeks or even months to begin seeing the fruits of your efforts. Following through means outlining a strategy and giving it a fair chance to have an effect. If you find difficulty in sticking to your plan, ask yourself why. Is it that you set for your business a schedule that is too demanding? Are there certain skills or resources that your team is missing? The best plans have some flexibility for these types of issues to be addressed. Troubleshoot as needed, but stay the course.
#8 You're not tracking your progress.
If you take away anything from this list, take this one! Tracking your progress is the only way to determine if the approaches you're using are working, and it's essential for fine-tuning your strategies for the future. Most importantly, tracking your progress justifies the time and money you've invested. It's also a continuous process, not something that just happens during development, but a constant driving force that guides your brand's evolution on the web. Culture changes, technology changes. Let tracking your progress be your tap into how well you're meeting new demands. Not sure where to begin with your analysis? Here's a few steps to get you started:
Begin with your objectives.  Decide what you want from investing your time and money into developing your social media presence (go back to #6!). It may be best to start by tracking just one or two goals that are really important to you.
Now find a way to measure them. Choose metrics that really represent whether or not you're meeting your goals. Are you going to track the number of followers you have? How about referrals to your website? There are many ways to keep track, and don't forget to check out free and subscription based third party tools.
Continue to analyze and refine. Check in with your metrics every few weeks, and really think about the results. Make sure you're measuring what you really want to measure, and that these measurements reflect your goals. Then you can apply what you learn, testing different approaches and keeping the ones that are most effective.
#9 You're relying too much on automation.
Apps like Hootsuite can certainly make your job as a content manager much easier, especially if you're coordinating multiple profiles on different platforms. But relying on the bot too heavily makes you distant from what's really happening on your social media pages, and your followers know it. Use schedulers to create a baseline of content that you can expand upon with your own posts, or use them to fill in for you while you're away only.
"Learn the rules like a pro, so you can break them like an artist." – Pablo Picasso [Tweet this]
#10. You're afraid to take a risk.
Social media strategy is about finding a pattern that works for your organization, so that you can experiment with breaking it. When you've gotten to a point where you're comfortable with executing and following through with plans, and when you can predict the results with some accuracy, it's time to break the mold. It could be as simple as posting about a new topic on  your Facebook page, or as elaborate as surprising people with personalized chocolate bars in the mail. Look for ways to take reasonable risks that don't jeopardize your values or mission, don't require an enormous investment of time or resources, and that can be tested in small doses first. And expect to have a lot of failures before you find something that really catches. It's just how it works.
There you have it. Rock on!

---
Was this helpful?
Don't miss our next post. Sign up for our newsletter! Subscribe