How to Craft an Engaging Mobile Experience
For the modern consumer, smartphones are practically an extension of the body. Spend a few seconds scanning any public place and you'll see nearly all eyes glued to tiny screens. With a dependency on phones for everything from checking email to buying dinner, smartphone users demand a seamless mobile user experience. It's your job to make sure your site delivers on mobile.
Browsing is the new window shopping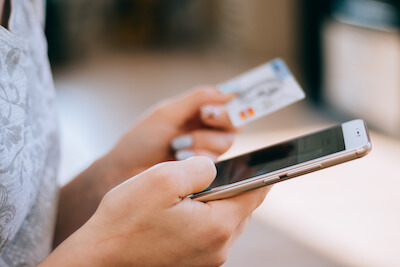 In the US, mobile clocks in at 51% of all internet usage, surpassing website visits from desktops and other devices. Many people use smartphones as their main computer out of sheer convenience. Mobile screens are like a store window where marketers need to consider how to entice consumers with limited space.
But it goes beyond just looks.
With the rise of premium smartphones, consumers expect quick loading times while browsing. They won't put up with slow, unresponsive websites or pages that require a lot of zooming in to read. To keep people on your page, you need to consider the experience of your users from all devices. If your site is not mobile-friendly, you'll lose visitors.
How to create a seamless mobile experience that keeps viewers engaged
Here are the top five questions to ask yourself when looking to improve the mobile user experience on your website:
1. Does my page load fast enough to keep users scrolling?
You've seen the term site speed thrown around a lot lately, and for good reason. Think back to the last time you faced a dreaded gray screen or frozen loading wheel. Nothing frustrates a viewer faster than a page that won't load. Meet your visitor expectations from the start by analyzing your site speed and bringing it up to par.
How fast should your page load? To keep visitors on your site, aim for a 3-second page load or faster. A clunky design that fails to load will lead to fewer conversions. Eliminating unnecessary page elements like video backgrounds and large images could mean the difference between low traffic and huge sales. According to Google, 53% of visits are abandoned if a mobile site surpasses the three-second mark.
A page that loads quickly sets the user up for a positive experience. This makes it more likely that they will become a repeat visitor. For more information on how to increase your page speed, read our blog post The Importance of Page Speed.
2. Is my content readable?
Smartphones are designed to be sleek, responsive, and efficient. Your website will clash with mobile if you choose to forgo readability. Nobody wants to squint their way through a lengthy wall of text.
With smartphone screen time at an all-time high, it's important to consider both your audience and presentation. You want your page to be both easy to read and pleasing to the eye. Stick to brief, concise paragraphs. Be brutal in your revision process and cut out unnecessary words to keep it short and sweet.
Break up your text with white space or responsive images that add to the copy. You want people clicking your CTA, not rubbing their eyes as they try to slog through another run-on sentence.
3. How difficult is it for visitors to navigate my site?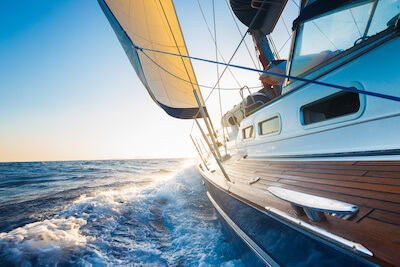 The website you spent hours perfecting for desktop users can have a whole different look on a smartphone screen. A mobile design is the difference between enjoyment and frustration for users.
Mobile-friendly sites favor simple navigation and a clean look. Often this version will have a compact menu that makes it easy for touchscreen users to operate. When placing links and buttons on your site, consider that many users will be using their finger to navigate your page. This is especially true with unique clickable links like phone numbers that lead to other apps. Larger links and images will ensure they get it right the first time. The happier the user, the more likely the conversion.
4. Am I considering interactivity?
The rise of smartphone usage is good news for consumers as well as businesses. With a deliberate and savvy marketing plan, you can attract the right customers and create an interface that will guarantee brand loyalty.
Engage people when they are on the go near your business through a local SEO strategy. Consumers are constantly referring to their phones for ideas on where to eat, shop, and engage. GPS technology on phones is both a convenience for the user and a marketing tool for your business.
A huge part of connecting with your audience depends on how your site ranks with search engines. Powerhouses like Google weigh search rankings heavily in favor of the mobile device user. Google won't rank your page highly if you aren't able to offer a mobile-friendly version of your website. In this arena, a responsive site is key.
5. Have I tested the mobile version of my site?
Today's consumers have little patience for sites that don't do their due diligence when it comes to mobile site testing. As you continue to add to your website, it's important to run periodic tests and to manage performance.
Use Google's Page Speed Insights tool to test not only the speed of your homepage but those that you determine to be the most important pages on your site.  We recommend using this tool on a quarterly basis, and to keep stats on your most important pages and their load times over time.
Lastly, be sure to test your site on real devices. Borrow a coworker's iPhone if you use an Android, and make sure that your site is loading as you had planned. Consider having others look at your site on their phones to get more opinions on its usability. This will ensure the best user experience, no matter which device your visitors are using.
Creating an ideal user mobile experience is a necessity
Choosing to include your small screen visitors is a decision that will pay off in the long run for your business. Work through these questions today and enjoy more site visits, increased customer engagement over time and higher search results.
More on Mobile:
Are You Thinking Mobile for Social
How to Make Sure Your Website is Responsive and Mobile-Friendly