4 Pinterest Promotion Ideas for the Holidays
Whether you love it or hate it, it's that time of year again. It's time to start planning your holiday marketing strategy. And now that internet users are spending over 20% of their online time on social networks, you'd be savvy to include promotions via Facebook, Twitter, and perhaps for the first time ever, Pinterest. In fact, this will be the first holiday season where Pinterest may play a huge role in online shopping.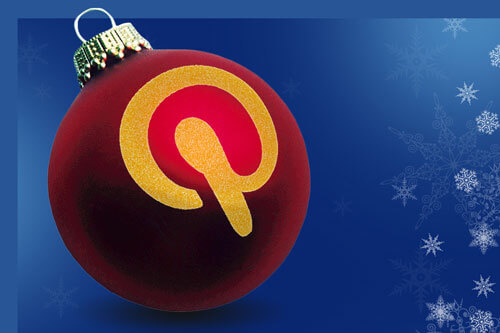 Pinterest is actually a great platform for hosting contests and promotions. It's fun, visually appealing, and can generate great referrals to your website. It's also in many ways less restrictive about hosting these kinds of promotions than Facebook, giving you more room to be creative. And designing fun promotions and creative contests is easy when you've got the formula. You don't have the formula!? Well, you're in luck because I'm giving it to you here!
Are you ready to design your own holiday promotion for Pinterest?
Before you get started you may want to check out:
The Pinterest Promotion and Contest Formula
Designing your own Pinterest promotion is pretty straightforward. You need to select a way for participants to enter, and then select a way for participants to win. That's the jist of it!
Step 1: Choose a Way for Participants to Enter
Commenting on your photo
Repinning your photo
Submitting a photo to you
Creating their own board complete with their own pins
Step 2: Choose a Way for Participants to Win
Randomly select from all who complete the task
Choose the first person to fully complete the task
Have users vote for the best submission
Select via a panel of judges
Step 3: Choose a Prize!
Not feeling inspired yet? Don't worry! I've come up with some rockin' promotions for you.
4 Pinterest Promotion Ideas
I Spy: Post a riddle, a hint, or a piece of a photograph to lead participants to a particular product as the answer. Have users look through your existing Pinterest boards (or your website) and try to guess to which product the hint was referring. To submit their guess, they need to pin or repin that product to their own board. Have participants use a unique hashtag in either the description of the pin or the board name so that you can find their entry. This one is good to repeat either weekly or daily (12 days of Christmas, anyone?) for a set time interval. The winner can earn more entries every time they submit a correct guess.
Seasonal Inspiration: Ask participants to create their own themed board based upon a particular idea, photograph, or question. Choose something related to the holidays as their inspiration. Keep track of participants by asking them to name the board with a specific title and include a unique hashtag in the description. You should also have an image of the contest rules that they can pin to their inspiration board. Select the winner via a panel of judges who will assess each board for its creativity, interpretation of the theme, and quality of images.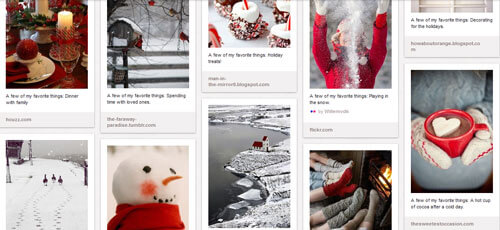 Pin it to Win it: Create a board of your products or services (these will serve as potential prizes for the winner). Have users enter the contest by repinning their favorite thing to their own board. A winner, who is chosen randomly, will receive the product s/he repinned. Keep track of participants by monitoring repins (you can see who repinned an image by clicking on the image).
Jigsaw Scavenger Hunt: Create a board with photographs (or one photograph split into many pieces) of the scavenger hunt items. Have users search your website for the missing pieces and pin them to a board with a specific title. When a participant has found all the pieces, s/he can submit their completed board to your via email. The first person to successfully complete the challenge wins.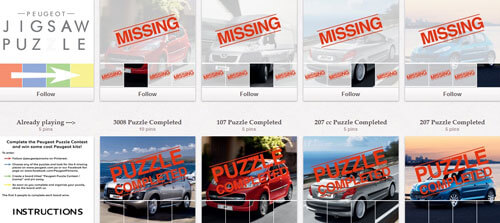 Best Practices and Rules to Follow
Keep it simple. The more complicated, the less likely people will want to participate.
Clearly state the contest rules. They should be included at least on your Pinterest board or profile. You may also want to give the contest description and rules it's own page on your website.
Have a clear end date. Make sure it's stated in the rules.
Read Pinterest's terms of service. Make sure you're in compliance.
Careful of copyright. Always repin images from the original source. Check your links and encourage your participants to do the same.
Track the submissions. Whether it's through the use of a hashtag, repinning the contest rules, or submitting entry via email, you should have a solid way to monitor entries.
Have an exit strategy. You've selected a winner, now what? Have a way to contact the person. Give them a predetermined amount of time to respond and accept. The way you intend to notify the winner should be clearly stated in the contest rules.
Make it worth their time. Offer a nice prize. It'll really make you stand out.
Use high quality images. Pinterest is a visual platform. It's worth the extra time and money to pin images that are really eye catching.
Promote. Don't forget to promote the contest via your other social networks, email newsletter, blog, etc.
Make your website pinnable. Add the 'pin it' button to your website or blog. Have high quality images that are easy to pin on every page.
You may also like:
Your Last Minute 2012 Holiday Marketing Cheat Sheet
---
Was this helpful?
Be sure not to miss our next post by signing up for our newsletter! Subscribe
Say hello to us on Pinterest!