We Moved! Find Us Now at 310 Marlboro St in Keene
We recently moved Paragon Digital Marketing's headquarters to 310 Marlboro Street in Keene. This move gives us more space to grow, a closer proximity to other technology and innovation firms and much faster internet. With the help of WiValley, we doubled the speed of our fiber optic internet — and with it, our productivity and potential for growth.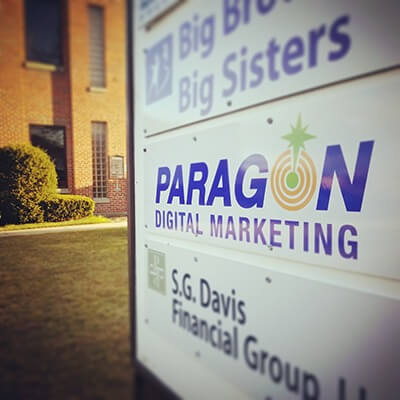 Paragon now has a team of eight and we plan to expand our team and services in 2017.  In fact, we're already looking to fill three full time and two intern positions to support our anticipated growth.  Discover more about these openings at our Careers page.
"The new space gives us the room and resources to grow over the next year — and the building has room to expand further in years to come," said Zach Luse, founder of Paragon Digital Marketing.  "The proximity to other tech and innovation businesses and access to high speed internet makes 310 Marlboro Street a good home for us."
Trackback from your site.