Tips To Begin An Effective Email Marketing Strategy
As a business operating in the 21st century, having a website is non-negotiable. However, a website alone does not guarantee prosperity. A crucial element to your success rests in your ability to build relationships with your prospective clients. This is where email marketing comes in.
Email marketing and websites go together like peanut butter and jelly. You shouldn't have one without the other.
Need help creating or optimizing your email marketing strategy? Let's get started.
The Major Benefits of Email Marketing
Before we delve into how to plan or optimize your email marketing strategy, let's discuss the two major benefits of doing so.
Build Trust With Your Audience
Email marketing gives you the opportunity to build an ongoing relationship with first time website visitors. In doing so, you'll garner trust and eventually convert that email subscriber into a client.
You may be wondering, Isn't my website enough? Why do I need email marketing in addition to marketing my services or products on my website?
Here's the ugly truth: Most prospective clients do not buy from you immediately. Depending on your industry, it may take as many as 10 different interactions with your business before a prospective client is ready to buy.
Having a website is important, but it may only serve as interaction #1. What if your prospective client needs a minimum of five interactions with your brand to make up their mind? You've got to provide another way to engage. You can't cross your fingers and hope that the client will a) bookmark your website, and b) return to your website. Most likely, they won't.
Email marketing allows you to have interaction #2, #3, #4, and so on. By signing up for your list, the subscriber has actually given you permission to market to them. There's nothing better than permission-based marketing. Use this opportunity to build a solid foundation with your subscribers. Take the time to educate them about your products or services. Provide exclusive discounts. Share case studies. All of these emails, and more, can help you establish a better relationship with your prospective clients.
Drive Traffic Back to Your Website and Blog
Email marketing also enables you to continually sell to your customers so that you extend their lifetime value with your business.
Opening your email isn't the end goal. The end goal is to get subscribers back to your website to complete the call to action, for example:
Purchase a product or service
Learn more about a product or service
Sign up for a webinar
Your email's call to action is designed to get the subscriber to return to your website.
How to Build Your Email List
Let's discuss how to get more subscribers for your email list and then how to maximize your interactions with those subscribers.
Start with a lead magnet
Simply asking first time visitors to join your email list isn't very effective. Most folks don't openly share their email addresses with businesses because they're afraid of spam. A first time visitor doesn't know you, and they definitely don't know if they should trust you with their email address.
So, how do you get their email address and express permission to send marketing materials to their inbox?
Use a lead magnet. A lead magnet is a free gift that you offer in exchange for their email address. Here are a few examples of lead magnets:
Case study
Cheat sheet
Checklist
Demo
eBook
Email course
Educational video
Quiz
Recipe
Report
Resources list
Toolkit
Tutorial
Webinar
Workbook
Whichever lead magnet you choose, it must provide immediate value to your prospective client. The lead magnet's purpose is to build a bridge between your business and the prospect. It also encourages the prospect to see your business in favorable light.
Find the right time to send your emails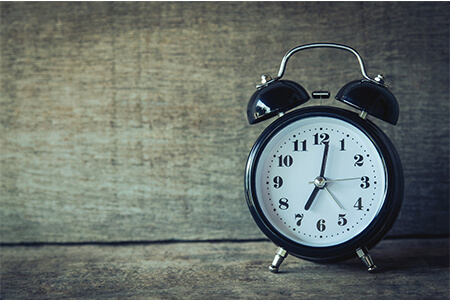 Determine the right time to send emails through to your subscriber list.
There is a lot of research concerning when to send your emails. The problem is there's no one size fits all answer. Read three posts on the topic and you'll get four different responses. Some research suggests that the best time to send is Tuesday at 10am because that's when most people are in the office. Other research shows the best time to send is Sunday evening because there are fewer emails to compete with.
The bottom line is that you'll need to experiment with your own subscriber base to determine the ideal send time. Test the days of week that you send your emails and also test the times (morning, afternoon, evening) you send the emails. Look at your open and click-through rates and see if you can identify patterns.
Clean up your list
Having a huge list of subscribers can definitely boost your ego. However, if most of your subscribers aren't interacting with your emails, it can negatively impact your email marketing. Here's why:
Email providers (such as Gmail) decide if your email should be listed in the inbox or marked as spam. One factor that they use to determine your email's fate is how many of their subscribers actually open your emails.
If you have 1000 Gmail subscribers, but only 100 of those Gmail subscribers regularly open up your emails, it signals to Gmail that your emails aren't valuable or relevant. However, if you clean up your email list and now have 150 subscribers with an average of 100 subscribers who regularly open your emails, it's much more positive signal to Gmail.
Periodically remove dead weight from your list. People often sign up and then forget that they've signed up or your content is no longer relevant for them (they've changed jobs or they've purchased elsewhere). Sure, it's hard to let them go, but they weren't actually interacting with you anyway. It's better to have a small and mighty list of engaged subscribers than a large but lethargic list of subscribers who don't even remember signing up.
But before you clean your list, send out a final email asking your disengaged subscribers if they want to remain on your list. If you get no response within a designated amount of time (24 to 48 hours), delete their email address. Clean your list at least once a year.
Get a good email service provider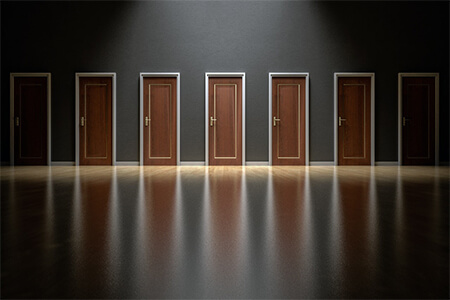 In addition to cleaning your list periodically, choose your email service provider carefully.
Because you're not allowed to send mass marketing emails directly from your inbox to your email list, you'll need an email service provider to act as a middleman. The reason why you need an email service provider is so that subscribers can quickly unsubscribe from your list if they choose. You don't want to be personally responsible for manually unsubscribing because you may forget. If you do, you may be required to pay a hefty fine.
There are dozens of email service providers (which send emails to targeted lists) to choose from, but they're not all created equal. Although you may be drawn to the free providers, don't automatically choose a free provider because of the price.
Similar to how Gmail and other email providers look at open rates to determine if an email is spam or not, they also evaluate the email service providers. If a particular email service provider has a high percentage of users who send spammy emails, it can affect where your email ends up.
Consider choosing a popular, but premium, email service provider who has a good track record with the major email providers (platforms that provide email to consumers — like Gmail or Yahoo mail, for example). Infusionsoft, Mailchimp, and Drip are some of the most popular email service provider options.
Final Thoughts
Optimizing your email marketing strategy is about creating multiple touch points for your prospective clients. By delivering consistent value and focusing on educating your prospect through email, you'll build b and lasting relationships.
Read More on Email Marketing:
How to Use Automation to Generate More Leads
Grow Your Email List With These Easy Strategies