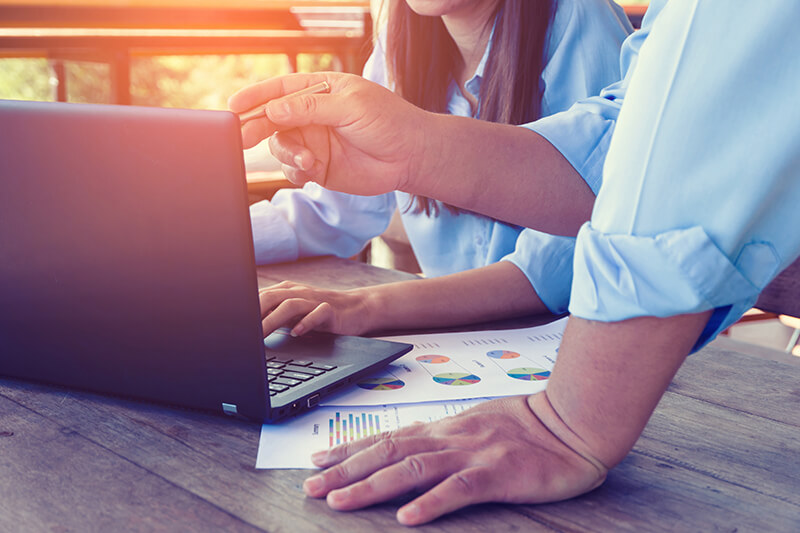 Google announced it will be sunsetting Universal Analytics on July 1, 2023. It is important to get GA4 set up now so you have one year of historical data.
As a marketer, you're no stranger to Google Analytics. It's been a mainstay for measuring and analyzing website effectiveness since 2005.
Officially launched in October 2020, Google Analytics 4 represents a complete makeover compared to the current version; Universal Analytics. You'll find that they've introduced new concepts and approaches to several areas and it's important as a marketer to understand how they impact your work.
In this guide, we're aiming to provide you with details on some of the most relevant changes that you need to know. This is the first time they've rebuilt the front and back ends of Google Analytics, and you'll notice changes to the user interface as well as how you view and analyze data. It's important to get up-to-speed as soon as possible so you become aware of the differences between each version and so you can take advantage of new features.
You can begin reading the guide below, or
Overview
Learn about changes, key goals and why these changes are important.
There are several differences in how the new analytics platform looks and how you use it compared to what you're using to using with Universal Analytics. We'll cover the major differences, such as measurement model, events, tracking web and mobile app data, engagement rate (replaces bounce rate), user and event data retention, ecommerce users and more.
We'll share information about machine learning, customer lifecycle reporting, deeper audience integration with Google Ads, funnels, codeless event tracking and more.
Learn about changes and new data insight for demographics, users, behavior and technology reporting.
Learn answers to commonly asked questions such as when to switch, how to set it up, and where to find additional information.
Google Analytics 4 is the future of analytics and will allow you to gain better insights. We share links for additional up-to-date information and are happy to support you and your team if you need it.
---
Ready to Get Started?
---