6 Copywriting Tips for Small Businesses
When you're running a small business, good copy is essential to your success. You can have a unique value proposition and an amazing product or service, but if you can't communicate that to your target customer, you're forever at square one.
Copy is what converts prospects into customers. It's so important to get right, and yet so many businesses get it wrong. Let's discuss how to create compelling copy.
What is Copywriting?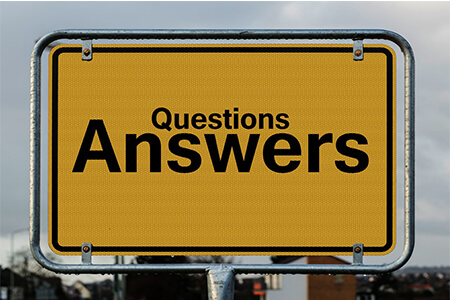 Let's start off with a brief clarification about copywriting. Copywriting is often confused with regular content writing. However, the two are not the same or interchangeable. The distinction lies in the purpose behind each.
The difference can be summed up in these two sentences:
Content writing is about educating your customer. Copywriting is about persuading your customer to a specific action.
Let's explore the differences a little further.
Content writing is what you see featured on blogs and in magazines. This type of writing is focused on educating the reader and possibly increasing brand awareness. The end goal of content writing is to build trust with the reader through nurturing.
Copywriting is writing for marketing or advertising purposes. It's the type of messages you see on billboards and brochures, social media posts and sales letters. The purpose of copywriting is to persuade the prospect to buy.
Copy isn't trying to nurture, rather it's trying to push the customer to "buy right now because this offer won't be on the table for long." Although copy uses information to push the sale, it's not focused on educating the customer. It's more primal. It appeals to the emotional center of the prospect. That's why copy is often filled with emotional triggers. To be effective, copy must be engaging and cause the reader to feel some emotion, whether that's:
Fear of missing out
Wanting to belong
Entitlement
Urgency
Hope for a solution
Even if you're catering to a B2B prospect, your copy still can evoke these emotional triggers because you're still speaking to that one person– that mid-level executive who's ready for a promotion or that new manager who's hoping to get noticed.
While good content writing usually ends at awareness, copywriting takes it one step further.
Understanding user intention is huge for copywriting. A copywriter's job is to understand the buyer's journey and create content that guides them from one step to the next. The last step is conversion, and this is the ultimate goal of copy.
Why Copywriting is Important
Now that we have a general idea of what copywriting is, let's discuss how good copy will differentiate your small business:
Enjoy SEO Benefits
Search engine optimization (SEO) is one of the biggest benefits you can gain from good copywriting. Here's how it works: You have a business and you're hoping to get found by new customers through online search. If you align your copy with online searches, you can attract customers who are looking for your very service, although they may not yet know your company by name.
While loading speed, mobile friendliness, and targeted keywords have a lot to do with your search engine ranking, don't overlook the necessity of good copy. Good copy will improve your chances of quickly connecting with your target audience through Internet search.
Amplify Your Message
You understand the unique value that your product or service offers to your target audience. To communicate this value to your prospective customers, you must rely on convincing copy. Such copy will help your target audience understand how doing business with you will positively affect them.
Create a Cohesive Message
Branding is more than visual. Perhaps you've focused primarily on your other branding elements, such as logo, imagery, font, color, and so on. However, the words and the tone that you use to present your products or services will also play a huge role in how people perceive your business. Copy is a necessary element of your overall branding.
Help Your Prospect Focus on What's Important
Content writing is effective because it allows you to educate your target audience about the need for your product or service. You can create content for prospective customers, no matter where they are in the sales funnel.
However, if you rely on content writing alone to persuade prospects to purchase, you're asking for too much.
Content writing is focused on nurturing, which often means that there's no strong "buy now" call to action at the end of the message. Instead, the message is "read this next" or "download this resource."
With copy, you can pare down to your most compelling argument which is, "buy this because this will help you do X."
The Best Practices for Writing Compelling Copy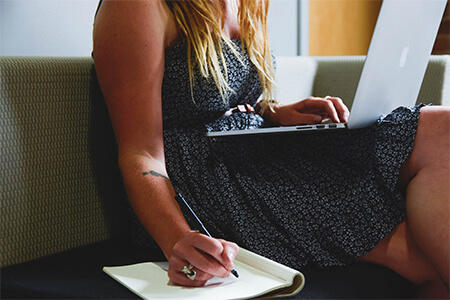 Let's discuss how to write effective copy (along with common pitfalls to avoid.)
1. Truly Understand and Speak to Your Customers
Define your target customer and understand their pain points. In order to create copy that moves them to decision, you must do two things: Speak their language and show them that your solution will remove their pain.
2. Don't Be Too Clever
You're dealing with a limited attention span and people who don't want to think too deeply about what you've written. They want immediate answers, and that's exactly what your copy should supply.
The point isn't to wow your audience with clever phrasing. Instead, the words you use in your copy should be almost invisible. The audience should be moved with emotion and completely focused on the message behind the words.
Also avoid using industry jargon unless you know for sure that your customer is familiar with the terms.
3. Lead With the Most Important Info First
When writing your copy, start with the most important benefits first. This strategy is known as the inverted pyramid and is crucial to keeping your audience on the hook. You can't afford to gradually up the ante. You must start with the best part, and then use secondary benefits to further convince the prospective customer that you're the right choice.
4. Edit Your Copy
No copy is complete without facing the edit. Editing is an important part of writing because it allows you to clarify your message and remove the unnecessary.
Before editing your copy, take a break. How long before you return to edit your copy? Depending on your schedule, your break can last from a couple of hours to a couple of weeks. Take as much time as possible. Doing so will allow you to come back with fresh eyes and a renewed perspective of what's working in your copy and what's not.
5. Don't Use Old School Grammar Rules
The five sentence paragraph is outdated. Your copy doesn't need to follow any of the rules of grammar to be effective. In fact, trying to follow those rules can stifle your copy and make it difficult to read.
The best type of copy is quick to read and easy to absorb. Your audience shouldn't feel like they're sitting down to read an academic paper. Structure your copy in a scannable way that keeps the audience reading without feeling overwhelmed by the amount of words on the page.
One of the best ways to accomplish this is to employ bullets, numbered lists, and headings into your copy. It's important to break up walls of text with whitespace. Doing so allows you to write in a natural rhythm that gives pauses for your reader to consider what you've written.
6. Keep Your Writing Simple and to the Point
Copy must be dead simple. Eliminate fancy words. Eliminate multisyllabic words when possible.
Final Thoughts
Because your goal is to convert prospects into customers, copywriting is a necessary skill to master. Remember that good copy is all about connecting with your target audience, presenting your product or service as the solution to pain, and driving them toward purchase. Use these tips to perfect your copy and improve your business.