Grow Your Email List With These Easy Strategies
As a Chief Marketing Officer or Marketing Manager, you already know the importance of an email list. You've probably heard the phrase, "The money's in the list," and that's as true today as ever. An email list allows you to warm up leads that you can eventually hand over to your sales team.
However, when you look at your own stagnant list of subscribers, you realize that growing an email list is hard work. It's not as easy as including a banner on your website and asking for sign-ups. Sure, some people may love your brand and decide to sign up, but the majority of site visitors are a lot more protective of their email addresses.

What can you do to drive your numbers up?
In this post, we're going to focus in on effective strategies that you can start implementing right away to grow your list. We'll also look at real examples of these list-building strategies in action. Let's get started.
Create a Lead Magnet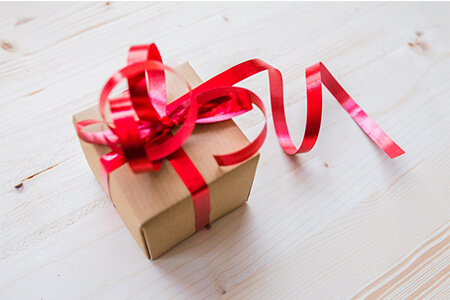 You already know that a lead magnet is a free gift that you offer in exchange for a person's email address. You've probably created your own lead magnets but haven't seen a huge increase in your email subscriber numbers. A lot of businesses struggle with this problem, but let's look at some on-trend ways to improve your lead magnet strategy so that you build your list in no time.
Integrate Your Opt-in on Your Homepage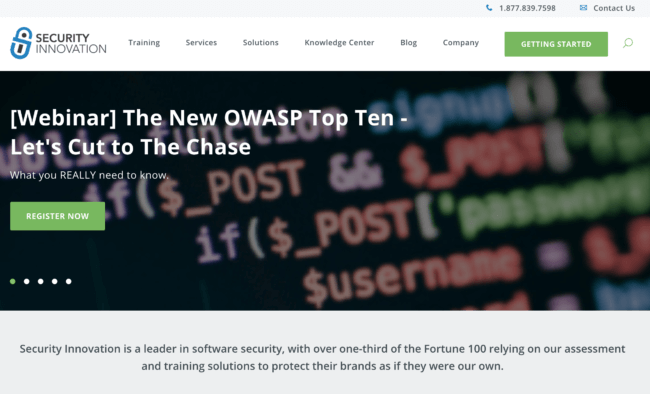 This strategy is simple, but it's also effective. Fine tune your homepage for email opt-ins. Instead of using your homepage as an introduction to your business, use it as a way to immediately demonstrate your value to the site visitor. Check out the example of Security Innovation where they offer a webinar as an introductory offer on their home page.
If you choose to implement this strategy on your site, follow these best practices:
Make the benefit of signing up obvious. Give something in return, but explain what you're giving.
Echo that benefit in your call to action. Don't use terms like "submit."
Share social proof, such as a list of business that trust you and have done business with you.
Reduce hesitation by showing that you take privacy seriously.
Another fun twist on this idea is to offer a quiz, like Ramit Sethi does here: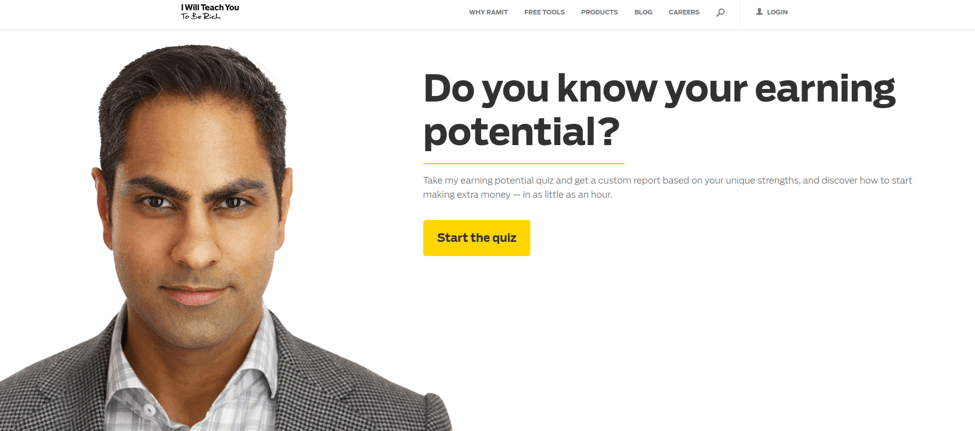 While Ramit focuses on a B2C audience, you can still glean lessons from this example, mainly:
Create a quiz that promises a solution to a problem that your customer is facing.
Keep the quiz short. It should be 10 questions or less.
Use this quiz to segment customers into groups based on their quiz results.
Ideas for Lead Magnets
Although they should be valuable and worth charging for, lead magnets shouldn't take too long to create. Here are a few ideas to get you started:
Write an ebook
Produce an audiobook
Create a case study
Make a checklist
Host a giveaway with a viral component (entrants earn more chances to win when they invite friends to join your email list)
Turn your blog post into a PDF file for easy download
Turn your blog post into an audio or podcast file for listening on-the-go
Develop a white paper
Offer a cheat sheet
Share a template
Write a script
Create a planner or calendar
Do a video series
Offer a workbook
Share a step-by-step tutorial
Provide a free consultation
Offer an email course (this is one of the best ways to get prospective customers in the habit of opening your emails)
Focus on Facebook
One of the biggest misconceptions about Facebook marketing is the idea that it's only B2C. While it's true that Facebook is about reaching individual customers, it's important to note that, in marketing, you're always talking to only one person. The only distinction for B2B? The one person you're focused on happens to be a business' primary decision maker.
Facebook is great at finding those decision makers.
If you've ever dabbled in Facebook advertising, you know that the true magic lies in audience targeting. Facebook enables you to create a Saved Audience based on any combination of identifying demographics. When creating a Saved Audience, B2Bs should focus on job title (unfortunately, you can't target based on employers, and very few people list their employer on Facebook anyway).
That said, Facebook marketing does present a unique challenge for B2Bs. Facebook advertising is audience-based and relational in nature. Whereas a pay per click (PPC) ad is focused on keywords, your Facebook ad needs to pull people in based on one of the following:
Value – You provide a resource that helps the audience. (ex. A lead magnet)
Relatability – You use emotionalism (humor, empathy, inspiration) to engage the audience. (ex. A meme or a funny video)
A relatable ad may not grow your email list right away, but it can provide a list of people who are interested in your topic. In your relatable ad, you may be fishing for likes or comments so you create a boosted post with this objective. Then, you can target those who've liked or commented on your relatable ad in a new ad campaign. This campaign will be focused on lead conversion (i.e. "here's a lead magnet in exchange for your email address").
Just remember that you're not trying to "sell" your product in your ad. Your goal is to start a conversation by inviting them to your email list. Then, after nurturing, you can determine which leads are ready for sales.
You can also use your current customers to create a Lookalike Audience. Facebook will do the work of finding similar people who are likely to convert.
Guest Posts for the Win
Guest posting is nothing new. Back in the day, guest posting was a popular method of link building. However, in 2014, guest posting for SEO purposes died a painful death. Google killed it. But that doesn't mean that guest posting itself is dead. In fact, guest posting is one of the best ways to build your list. Here's why:
When you're granted the opportunity to write a post on another company's blog, you get a chance to engage their audience. Their audience can become your audience. If you can convert just one of those readers into a customer, guest posting can be a worthwhile investment. Depending on the audience and how well you align your post with their needs, you can reach much more than just one person. Multiply this number by the number of guest posts you do in a year, and you can exponentially grow your list.
But how can guest posting grow your email list? Here's the nitty-gritty:
Normally, a site that accepts guest posts will allow you one link in your bio blurb. Use that link to drive those who are interested in a page on your website that's focused on the desired outcome. Because we're discussing list building here, it makes sense to direct visitors to a page where you'll collect their email addresses.  That destination may be your homepage, especially if you take the steps to integrate a full-page opt-in, but that destination could also be a lead magnet landing page.
Of course, linking to an optimized destination in your bio isn't enough. You also need to ensure that your guest post is valuable to your target audience and that it inspires them to want to learn more about your services. Think of your guest post as the first step in your funnel. Be sure to guide them to the next step.
Encourage People to Forward Your Emails
Ask your subscribers to share your emails with their social circles. Sometimes, it may not dawn on them to share unless you explicitly invite them to do so.
Include an "email a friend" option at both the beginning and the end of your emails.
Also, include a subscribe option at the end of your emails in case it is forwarded to someone new. This will allow the new person a frictionless way to sign up. Be sure to link the "subscribe" option to an optimized landing page that briefly introduces your business, shares the value of signing up for your email list, and explains how often you send out newsletters. You may also provide a lead magnet to incentivize the sign-up.
Encourage Sign Ups in Person
Do you have a brick and mortar location? Or do you host offline events, such as meetings, seminars, conferences, or panels?
If you meet with prospective leads in person, are you inviting them to sign up for your email list? You should.
Here are a few ideas on how to ask people to sign up for your email list in person:
Ask for email addresses during your in-person or over-the-phone interaction. Manually input the information into your system.
Provide a paper sign up form. Create a template that captures a person's name and email address.
Invite email sign-ups on your promotional material, such as brochures, flyers, and direct mail. Use a shortened URL address that you can secure from a site like Bitly.
Final Thoughts
Growing your email list is an important step for all businesses. When you offer prospective customers a lead magnet or offer value to them on Facebook or in person, you also demonstrate your business' value. Use these tips to start building your email list with leads that will eventually convert into customers.
Read More:
How to Use Automation to Generate More Leads
Tips To Begin An Effective Email Marketing Strategy