How to Use Automation to Generate More Leads
Marketing automation is the future and the future is now.
While that may sound like a cheesy slogan, don't groan. Marketing automation is one of the most important things you can do to grow your business. Through automation, you can attract the right prospects, nurture leads, and maintain strong relationships with your customers.
Let's take a closer look at the benefits of marketing automation. Then, we'll discuss how to incorporate automation into your overall marketing strategy.
Benefits of Automation
Here are two major benefits that you'll gain by automating your marketing efforts:
1. Automation Scales Your Marketing Effort
As a small to medium sized business, you likewise have a small marketing team with limited resources and limited reach. Try as they might, your team can't be everywhere at once. There's only so many leads that they can personally follow up on in a 24-hour time period.
This is why automation is such a benefit to smaller businesses. You can automate certain portions of your marketing strategy so that you can extend your reach. Instead of personally emailing every prospective customer or subscriber, you can automate the process, and the free then hands of your marketing team. Imagine creating a fully automated funnel where your team doesn't engage until a lead is ready to buy. Your sales team won't spend unnecessary time "warming" leads because you'll create an automated funnel to do that for you.
2. Automation Builds Relationships
A lot of businesses are focused on customer acquisition, but what happens after getting that customer? Far too often, customers are forgotten in favor of the next prospective customer. While it is important to focus on getting new customers, it's perhaps even more important to take care of the customers that you already have.
You'll do that through the beauty of marketing automation. Keep customers in the loop, celebrate key milestones, and stay top of mind through automated communication that's targeted, segmented, and personal.
How to Automate Your Marketing Efforts
Now that we've discussed the biggest benefits to marketing automation, let's talk about how to create an automation strategy for your business.
Here are the tools you'll need:
An email marketing service (like MailChimp, ConvertKit, SendGrid, Constant Contact, etc.)
A customer relationship management (CRM) database (like Salesforce, Sugar CRM, Insightly, InfusionSoft, etc.)
Equal parts time and patience
Start By Creating Funnels
First things first, you must decide which action(s) you'd like for your customers to take, and then map out a path from point A to point B.
Let's say that you're hoping to raise brand awareness for your business. The end goal is to get prospective customers to sign up for your email list so that you can continue marketing to them. Point A (where the prospective customer finds you) may be a pay per click ad campaign on Google. The next step in the funnel (point B) is a landing page where your prospective customer learns more about your solution to their problem and agrees to sign up for your email list. You can automate this whole process so that your marketing team isn't involved until the lead is ready to convert into a customer.
Of course, that's just one funnel example out of countless others.
Develop a Solid Email Marketing Strategy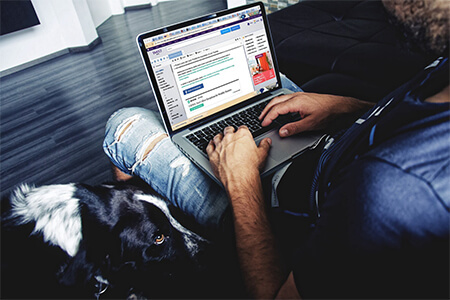 After you've created a series of funnels, your next step is to develop an email marketing strategy. Your goal in email marketing is threefold:
1) Nurture leads until they're ready to buy from you
2) Stay top of mind with customers so that they'll continue to buy from you
3) Encourage customers to tell others about you
You can automate each of these efforts. When developing an automated email marketing strategy, be sure to do the following:
Create and offer a lead magnet
Don't simply ask for an email address without offering something valuable in return. The easiest way to capture leads is to offer a free gift, known as a lead magnet, in exchange for their email address. Your lead magnet could be anything from a consultation to an eBook. You can automate the delivery of this lead magnet so that you're not manually confirming consultation appointments or sending out eBooks.
Segment your email list
Always separate your email subscribers into groups, or segments. By segmenting your email list, you can personalize your future communication. There are countless ways to slice and dice your email list, from basic demographics to buying behavior. You can even invite subscribers to segment themselves by sending a survey shortly after they sign up for your email list. In your survey, you can ask them what type of content they'd like to receive from you.
Send behavioral trigger emails
In addition to segmented emails, you can also send automated emails based on certain behaviors. For example:
After visiting a help desk, send a follow-up email with related resources
After abandoning a cart, send a reminder email showing the item and a review of that item
After purchasing a product, send a confirmation email
After initiating contact with your customer support and resolving the problem, send a follow-up email with a survey
This type of email can be sent without any direct, manual input from you. Simply create an email with the appropriate call to action and then set it to deploy whenever a lead trips a certain trigger.
Harness the Automated Power of CRMs
While it's easy to focus on email marketing for automation, don't overlook customer relationship management software (CRMs). CRMs give you an incredible amount of insight about your leads. CRM software can automatically score leads, pinpointing who needs the most attention and when. You can score leads based on whichever attribute is important to your business. Some example attributes are:
Job title
Industry
Potential revenue
How many times you've spoken with a lead over the phone
How many emails are opened, which emails are opened
This type of automation eliminates a lot of the guesswork that often plagues sales and marketing teams. You can set up your CRM to automatically initiate a series of events (i.e. emails) when a lead reaches a certain score. Behaviors can also trigger the next step in communication.
Create a Solid Content Marketing Strategy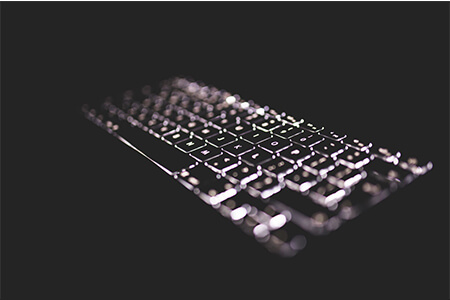 In addition to a strong email marketing game, you should also focus on your content marketing as a whole.  Your business can't be conducted solely over email. You also need an engaging blog and social media presence, both of which require content.
Did you know that the most common reason why marketing fails is due to lack of content? The prospective customer has questions which turn into hesitations when they can't find the answers that they're looking for on your site.
While you're not able to automate the creation part of content, you can automate just about everything else, including when your content is published and how it's distributed.
A good use of your time is to create several blog posts and/ or social media posts all at once. For example, block out a few hours to create 4 blog posts. Then, using a tool like Ops Calendar or CoSchedule, you can schedule your blog posts to automatically publish on a set schedule (i.e. once a week at the same time). These same tools also allow you to promote your published content on social media platforms automatically. Set it and forget it.
Through your content, you can attract, educate, and nurture leads. The more people you can reach with your content, the more leads you'll be able to generate for your business.
Final Thoughts
One of the best things you can do for your business is to implement some form of marketing automation. Whether you're focused on CRMs or content marketing, you'll find that automation extends your reach and improves your customer service. Don't let automation scare you. You can use these tips to start off easy with email marketing and work your way into full-blown automation.
Read More:
Grow Your Email List With These Easy Strategies